Copernicus Science Center in Warsaw now opened for visitors (great photos)
17.11.2010
In today's world one of the most important things that decide about future and wealth of nations, is their ability to be innovative and create new technologies. For a long time I grieve that in Poland promotion of science is not intense enough. There are annual Science Festivals being organized in all big cities. Great events, indeed, but lasting only 2 or 3 days. And Polish television, probably just like most of televisions in the world, lacks high-quality scientific programs (although there's a law about so-called "public mission") and focuses more on making shows with some celebrities of doubtful reputation, who first dance on ice, and then smile, laugh and cry according to the scenario.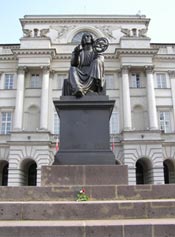 Therefore, any initiative that promotes science and engineering among young people, whose decision on the path of professional careers is yet to come, is very important. Hence as a big fan of science I have enjoyed the message about Copernicus Science Center particularly strong. Opened this month in Warsaw, Copernicus Science Center is an initiative of Warsaw, and two Polish ministries. Its first part is already open, the second one will be introduced in 2011.
Copernicus Science Center is an modern institution designed to let people explore science and to promote it among children and youth. Visitors can learn about the laws of Nature through individual experimentation in large, interactive exhibitions.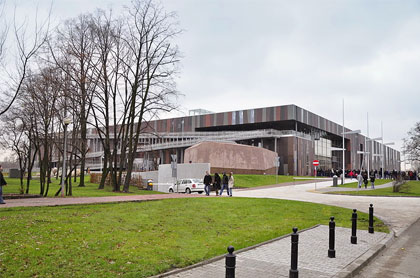 CSC's building is located in a great spot, on the bank of the Vistula river, near Swietokrzyski bridge and in the immediate vicinity of the pearl of modern architecture in Warsaw, which is the building of the Warsaw University Library. Copernicus Science Centre is built over the Wislostrada tunnel. Those who had an occasion to visit Warsaw knows, that this area is quite beautiful. The left bank of the Vistula is a nice place to spend some time and take a break from the hustle and bustle of the city, staying still in its middle. Personally, I quite often go there on my bicycle ;)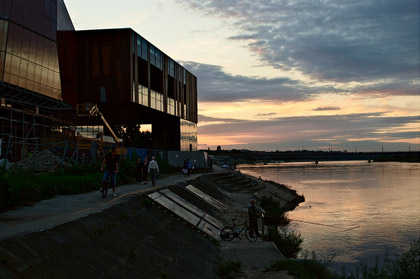 The first module of CSC, already opened, offers visitors hundreds of interactive stations, divided between five permanent 'galleries': 1 World in motion, 2 Man and Environment, 3 The roots of civilization, 4 Bzzz!, 5 Light zone. Visitors can delve a bit into the world of physics, chemistry, biology and mathematics, and not only theoretically, but also practically, by taking part in experiments.
Copernicus Science Center organizes family workshops, as well as trainings for Polish teachers – there's no doubt that CSC will be a destination of many school trips. Moreover the Center is also engaged in promoting science outside its walls, in the public space - CSC is one of organizers of the annual Science Picnic in Warsaw.
I have to admit (with a shame;) that I have not found time yet to visit the Copernicus Science Center, but when I will – I'll share with you my impressions for sure. I hope that it's allowed to make photos? :) If anyone is interested: tickets are not expensive, the cost is 22 PLN (about 5.5 €), and there are half-price tickets for schoolchildren, students, PhD students, disabled persons and senior citizens. Just like all museums CSC is closed on Mondays.
Official website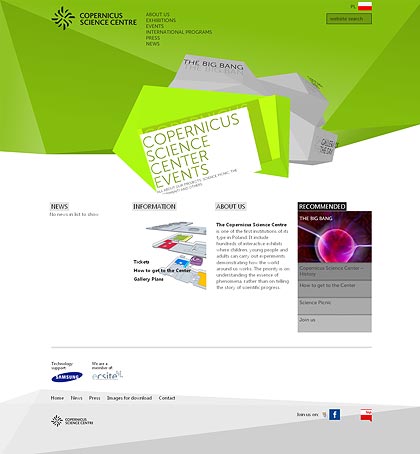 Great photo gallery
And now something for a dessert. Click below to visit Flickr gallery of absolutely wonderful photos from Copernicus Science Center. Provided by Polish Ministry of Foreign Affairs.