The Chopin Year 2010 — tribute to the talent
03.07.2010
Year 2010 is the international year of a world-famous composer - Frederic Chopin. That's how they marked the 200th anniversary of his birth. Chopin's Year is full of concerts, recitals, conferences and other interesting art events to honour the outstanding composer of the Romantic era and to cherish his name. Among other things in Poland, there will be an International Chopin Piano Competition, which every five years attracts the best young musicians from all around the world.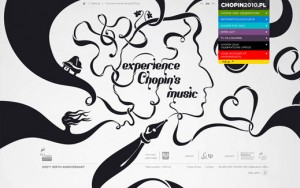 Chopin Year is celebrated in many countries, since the music of this Polish composer is known everywhere. It reverberates across five continents and the loudest sound is here, in Poland, where more than 1600 concerts were planned. Hence, year 2010 is a real Chopin's carnival, filled with educational fun, unconventional interpretation of his music, as well as the spectacular open-air shows and concerts at the highest level.
Frederic Chopin was born in Zelazowa Wola, for many years lived in Warsaw and died in Paris. Warsaw was very important for him and today, while visiting the capital of Poland, you can meet the so-called 'Chopin benches'. There are 14 points of the city, which are connected with the composer and equipped in black stone benches with special switches turning on the music of Frederic Chopin. On each bench there is an engraved map of all of 14 marked points and information about their role and importance.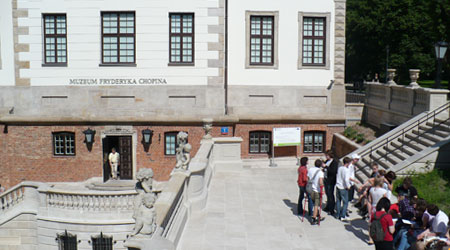 Chopin's contribution to the world music is invaluable. He was an inspiration for Robert Schumann and Franz Liszt and up to this days for a multitude of Polish musicians. Chopin's works are timeless and the importance of his instrumentals goes beyond art. Chopin became a legend whose art is close to hearts of many generations.
The Chopin Year 2010 is a great opportunity to promote Polish culture, art and national heritage. To celebrate the Jubilee Year of Chopin, a series of concerts called "Chopin in the capitals of Europe" has been planned. Concerts will be held in Paris, London, Prague, Vienna and Berlin.