Winter attack in Poland. Cities under the snow + photo gallery
03.12.2010
This year winter came, or to be more precise 'attacked' suddenly. Heavy snow in a short period of time has paralyzed some of large Polish cities. Public transport is set free to reduce the number of people traveling by car. Nevertheless, the travel time from home to work extended. Before yesterday, people stood in traffic jams for several hours.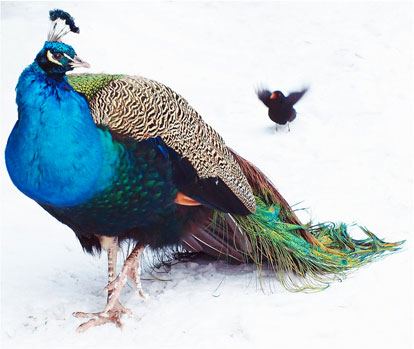 Polish State Railways are experiencing great difficulties, and trains across the country have even an hour of a delay. Because of very difficult weather conditions courier company UPS has completely resigned from taking any new shipments, DHL limits it and FedEx does not guarantee any receipts.
Airlines have canceled many flights to and from Warsaw. Canceled flights include connections with Helsinki, Munich, Kaliningrad, Istanbul, Nice, Pu Dong Shanghai. Yesterday there were also no flights to Gdansk, Berlin, Bonn, and London-Heathrow. Flights to Krakow, Duesseldorf, Bucharest, Amsterdam, Sofia, Odessa, Prague, Frankfurt and Paris are delayed.
- Today, according to meteorological information, Warsaw is the most snow-covered capital of Europe. The situation in Warsaw is difficult, but it's not a crisis - president Hanna Gronkiewicz-Waltz said during the meeting of the crisis management team.
Photo galleries
What is happening now in Poland and this part of Europe, is just one of the reasons why I hate winter :) However, I must admit that sometimes it looks beautiful. Therefore - as a consolation - I invite you to view few beautiful photo galleries of the Polish winter: