Supercar from Poland — Arrinera
15.05.2012
The first Arrinera supercars will be put in garages of customers worldwide by the end of this year. And apparently there's enough applicants, because as the president of Automotive Arrinera said several hundred companies and individuals are already interested in buying this Polish supercar.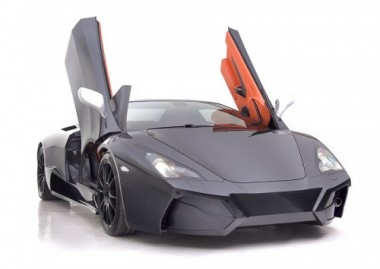 Arrinera is a supercar, which performance does not deviates from the best sport cars produced in Europe. Eight-cylinder engine with a volume of 6.2 liters, drives a car with a capacity of 650 horsepower and 820 Nm (in a basic version), which makes the car to a speed of 100 km/h acceleration in just over 3 seconds. 200 km/h Arrinera reaches in 8.9 seconds and the top speed of the car is as high as 340 km/h. Arrinera measures 4450 mm of length, is 2056 mm wide, 1190 height, and has a mass of 1300 kg. The wheelbase is 2695 mm. This means that we are dealing with a car about 330 mm shorter than the Lamborghini Aventador. Simultaneously, the wheelbase is almost the same as in the Italian bull.
Although the official launch of the first Polish supercar has been made a few months ago, Arrinera sales start only in the second half of the year. So far Arrinera Automotive has produced only one specimen of the supercar to use it in tests and consultations to make the future product even better. The final version of Arrinera will be slightly different from the present one. Changes are made mainly for technological reasons. Official Arrinera will not have top-opening doors, but rather standard ones. The change was made for safety reasons, as well as customers themselves have preferred traditionally opening doors.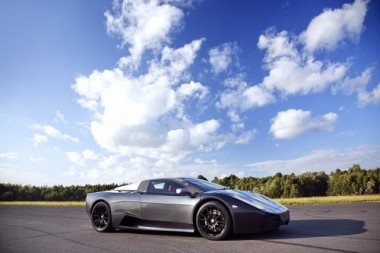 What attracts customers to the Arrinera supercar is primarily its price and quality. Model prices start at 509 thousand zlotys, that is about $ 160,000 for the basic version – the one with V8 engine, 650 hp. In standard you get a CD/MP3 player, four speakers, AUX-IN connector kit with Bluetooth, steering column adjustable angularly and longitudinally, electric windows and heated door mirrors, manual Graziano gearbox and rear view camera. For an additional fee some additional packages will also be offered. The most interesting of them are an Infrared Package, which includes an infrared camera, and a lifted LCD screen. Also worth attention is a Car Audio Premium that includes six speaker system with amplifier and a DVD player combined with GPS navigation.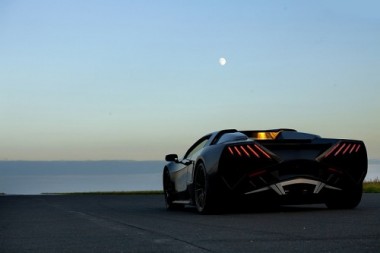 For those looking for thrills Arrinera has much more to offer. There's an engine boosted to 700 hp available and enlarged brake discs (probably AP Racing or Brembo). An additional dose of adrenaline comes with Track Pack – four-point safety belts, solid suspension, low profile tires and bucket seats made of carbon composite. Whant more improvement in performance? Select Carbon Premium Pack, which is the highest of three levels of Arrinera carbon fiber armament. With Carbon Premium Pack a complete body shell of Arrinea is made of this light and durable organic composite.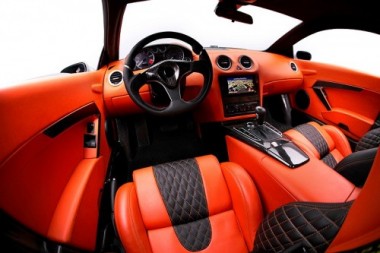 Arrinera's price of $ 160,000 is much lower than Lamborghini Aventador. However, in the case of Arrinera the price may increase significantly, by up to 80 percent. It all depends on what accessories will the customer select. Special coatings, interior materials, ceramic brakes, carbon fibers are some of the options that significantly increase the cost of Arrinera.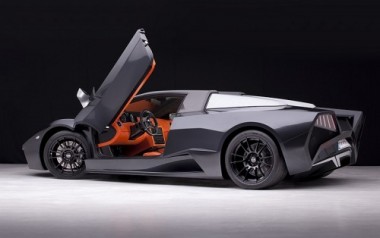 The supercar will be fully produced in Poland. Arrinera Automotive company will benefit from the experience of the partners in Poland – the factory has already been selected, but for reasons of commercial confidentiality there's no clue where it is located or who's the representative. However, the factory has all necessary certificates and uses the latest equipment and technologies.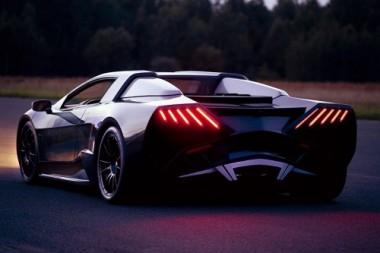 Representatives of Arrinera Automotive assume that the first years of the car production are unlikely to exceed 150 units per year. However, the capacity of the factory are reportedly big enough, so that even a thousand cars may be produced yearly. Arrinera is obviously designed to be sold primarily on foreign markets, while in Poland Arrinera Automotive counts on the sale of several units a year.
To date the number of applications from companies and individuals from around the world crossed the 400. Arrinera Automotive wants to win as much customers in China and the Middle East as possible, because on Asian market an increase in sales of luxury and sport cars from is huge year to year – as high as tens of percent. However, until the necessary permits will be received, Arrinera can be sold exclusively in Europe.