Poland awarded silver medal on EXPO 2010 in Shanghai
14.11.2010
I was writing on this blog about Poland National Day on Expo 2010 Shanghai China, and this time the news is even more interesting. Now, at the end of the World Fair - Expo 2010 - Poland Pavilion was awarded the silver medal for the Most Creative Presentation (within a group of medium-sized pavilions). It's a great summary of this year's successful efforts in promoting Poland and the Polish economy in the world. And although it does mean nothing or close to nothing (practically) it's nice to hear some good news during breakfast. Gold goes to Sweden and bronze to Morocco :) There are also two other competitions: Theme Development (Chile wins, then New Zealand > Ireland) and Pavilion Design (wonderful countries of Finland > Norway > Denmark). Interesting that all Scandinavian countries, except little Iceland, win medals :) Congratulations to everyone!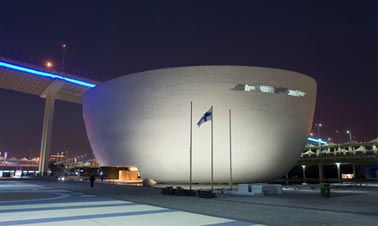 But let me go back to Poland ;) Hua Junduo, the Commissioner General of EXPO 2010 Shanghai, congratulated Polish Agency for Enterprise Development on its program of economic promotion. The missions of Polish entrepreneurs and business meetings were designed to show the Chinese that Poland is a country of enterprising people, and that Polish economy is based on solid foundations (the only EU country which has not recorded a decline in GDP during the economic crisis).
Polish delegation of EXPO came the declaration of China's support for Polish efforts to host one of subsequent editions of the World EXPO. Moreover, Commissioner Hua Junduo accepted the invitation by Grzegorz Schetyna (Marshal of the Sejm) and will come to Poland, to help us in preparation for EXPO bid.
Poland Pavilion during EXPO 2010 was visited by a record number of 8,000,000 visitors and was at the forefront of national pavilions most visited by the Chinese (and others).