Regional Polish food — specialties and the diversity of Polish food traditions
Polish food is very diverse and unique. In Poland we can find many varieties of dishes prepared with cabbage, barley, beet, potatoes and above all – meat. A well known Polish food is pierogi with various fillings and Polish sausage - kielbasa. There are many types of sausages; from dry Krakow sausage, through a variety of 'kabanos' to the smoked 'hunter' juniper sausage. Polish specialties are also hams, mainly these made from pork. Apart from these well-known dishes, generally perceived as national or 'Polish', we can also find many delicacies characteristic only of certain regions of Poland. And these are savory enough to know them closer.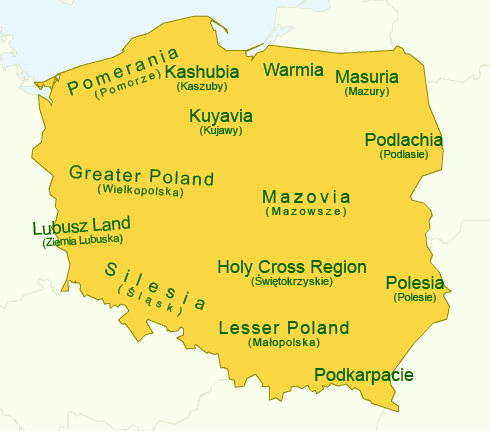 Regional specialties – Kashubia & Pomerania
Each region of Poland has its own specialty. On the west Polish seaside, in kitchens on Kashubia and Pomerania, most popular Polish food is made from fish. There are countless ways of preparing the Kashubian fish, both marine (mainly herring and salmon), as well as freshwater from Kashubian rivers and lakes. It could be fried, boiled or pickled in vinegar. One of most characteristic dishes is a kashubian fish soup. Few drops of lemon juice and some vegetables provide amazing sensations for the palate.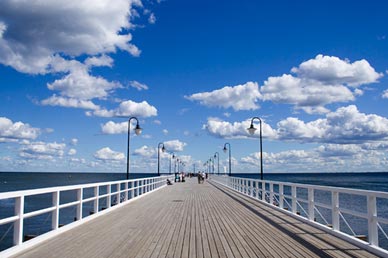 The Land of Lakes – Warmia & Masuria
In north east part of Poland, Warmia and Masuria (called 'the Land of Lakes'), a special fish soup is also esteemed, but let's concentrate on some other dishes. Here, we can taste plenty of meat dishes and all kinds of noodles. And the most characteristic is a sausage cooked in beer. After few minutes of cooking, you take the sausage out and add some onion into a pan with a hot beer. Then add some crisp bread and sour cream, and you have a sauce ready to be served with the sausage and noodles. A real delicacy of Masurian area! Another very interesting dish is one with small potato chops stuffed with spicy meat or fish prepared with apples (in a sweet way!).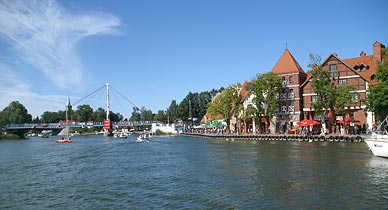 Podlachia – region of Eastern-Slavic influences
Kitchen of Podlasie region, east north of Poland, has an extremely rich Polish food menu influenced by cuisines of Lithuania and Belorussia, as well as Tatar and west Ukrainian traditions. Mushrooms, potatoes, strong drinks and a lot of forest fruits accents are characteristic signs of this part of Poland. Potatoes are the basis for many dishes. Very popular dishes of Podlachia are potato pure, mixed with bacon and condiments in pork intestines, and dumplings made from boiled and raw potatoes with a meat stuffing.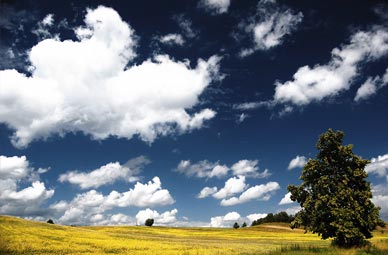 Regional food of Kuyavia
Kuyavia (Kujawy) is located between Kashubia-Pomerania and Greater Poland. The region is rich in lakes (more or less 600) and large forests. In culinary tradition of Kuyavia one can find a lot of influences of its neighboring regions. Menu is dominated by fish dishes as well as numerous food made from mushrooms and berries. Moreover, baked, stewed, fried and cooked poultry – mainly ducks and geese – is highly esteemed. One of more famous regional Polish food in Kuyavia is a soup made from goose blood mixed with some dried fruits. Such soup, as a regional curiosity, is present in Polish culture for ages; for example in many works of Polish writers. To sum up combining both fish and meat, as well as using fruits and nuts as additions to meals, is a main characteristic feature of the Kuyavia cuisine.
Mazovia – around Warsaw
Polish region in the Warsaw area is called Mazovia. Here we have an interesting situation. Because the kitchen is very modern – due to foreign influence since the 16th century, when Polish capital was moved to Warsaw. On the other hand the region's menu is defined as the representation of old Polish food traditions. Because of the abundance of forests and wilderness areas, a cuisine based on fruit and meat has developed. Most popular is roasted lamb, veal and of course venison with juniper. As an addition to meat dishes we have stewed beetroots or beetroot with horseradish (cwikla). To many dishes berries, blueberries, cranberries and other fruit of forest are added.
One of a traditional food of the region is a mushroom soup made from mushrooms known throughout the country as 'green geese' or simply 'greens'. A popular food in Mazovia is a goose, which is baked with apples and red cabbage, while remaining fat (lard) is very often used for spreading bread.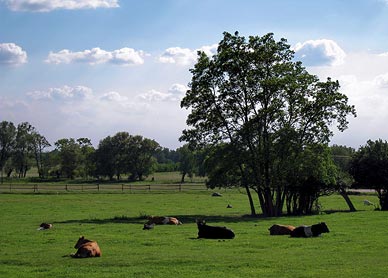 Greater Poland and Poznan
On the other side of Poland, opposite to the Mazowsze, region called Greater Poland (in Polish: Wielkopolska) is located. For each Pole this area is strongly linked with potatoes… A very well known potato dumplings stuffed with meat or some sauce called pyzy. Those delicious dumplings were present in almost each house in this area and nowadays are popular everywhere in Poland. But potatoes and potato dishes are not the only one strength of Wielkopolska. Very well known regional Polish food of Greater Poland is an onion soup, usually served with handmade noodles and some fried onions. It's worthwhile adding, that we have a recipe for Old Polish onion soup on Tasting Poland. A roast duck with apples and often with the addition of cumin, is another local specialty worth to recommend.
11th November is a very important day for people from Poznan (main city of Greater Poland). It is St. Martin's Day (Dzien Swietego Marcina), when they organize a procession from the St. Martin's Church to the imperial castle. During the procession everybody eats a lot of St. Martin's croissants. These have a horseshoe shape and are covered with a liqueur and sprinkled with some orange peel. In a middle, there is a sweet mass, which consists of ground almonds, dates, white poppy seeds, vanilla, sugar, cream, raisins and butter. Sounds delicious, isn't it?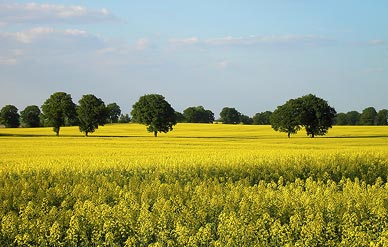 Silesia – the most conspicuous regional cuisine
Silesian cuisine is the most conspicuous among all Polish food regional traditions. It is very tasty but also uses much fat and has more calories than usually needed. Probably Silesia is the homeland of one of the most characteristic traditional Polish soups – zurek. Zurek, also known as zur, has a silky texture and slightly sour taste. There are two kinds of this soup. One is Lenten, cooked in vegetable broth with potato and dried mushrooms, and the other one has a lot of ham, white sausages, carrots and sour cream. Generally speaking, most people add some marjoram to the soup. However, some of them claims that it spoils the taste. Another delicious flagship food is called Silesian dumplings ('kluski slaskie' in Polish). This is made from potatoes and potato flour by rounding on a table and pressing a characteristic hole in the middle. Usually Silesian dumplings are eaten as an addition to meat dishes, usually sauces (e.g. goulash) or salads.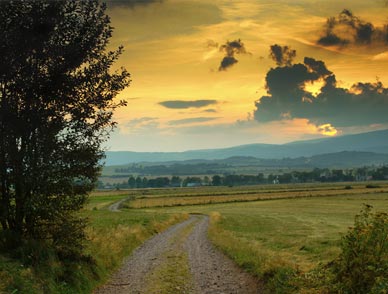 Lesser Poland
The biggest city of Lesser Poland (Malopolska, south east of Poland) is Krakow – probably that's why most of Lesser Poland food is related to its name. One can notice some influences from Austria, and that's where Viennese schnitzel comes from. This course, popular and known for decades as kotlet schabowy, is highly appreciated everywhere in Poland. One of characteristic Krakow's meat dishes is an excellent tripe (flaki aka flaczki) and 'Sop', kind of dense soup, or rather sauce, made from loins or collars, bread and cumin sauce. I should also mention famous Krakow duck served with mushrooms and buckwheat, and traditional Lesser Polish sausage like Lisiecka or Krakowska sausage.
Moreover Krakow, a beautiful capital of Malopolska and former capital of Poland, has a highly developed tradition of bakery. Here, a prominent place is reserved for rolls stuffed with jam (these are called buchts) and Jewish bagels with poppy seeds, sesame seeds or salt (known as pretzels).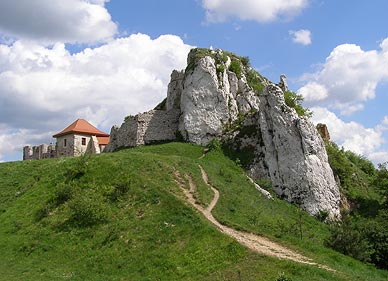 Traditions of Polish Highlanders – Sub-Tatra region
Podhale – southern part of Poland is an area of Tatra Mountains (Tatry in Polish). We've got there a lot of regional specialties, among which products made from sheep's milk enjoy the biggest appreciation. 'How to make a sheep cheese' is a perfectly mastered technique. Traditional recipes are being transmitted 'from father to son' since years, and Highlanders keep using the rennet from calf stomachs. One of well-known sheep cheese is Bundz which ripens few days. It is a delicious mild cheese with a slightly nutty flavor. It is formed in a decorative wooden dish, soaked in cold salted water and then smoked. On the basis of bundz, Highlanders make bryndza and oscypek – two kinds of cheese especially popular among tourists. Oscypek, while being manufactured, is inserted into an elaborate wooden moulds (each shepherd has his own designs) and is immersed in boiling water. Cheese is then placed in cold, salted water and left to grow there some time. The final step is putting into the smoke from spruce or pine.